Native American Jewelry, Carvings, Pottery, Paintings, Rugs, Kachinas and more!
new products
best sellers
new products
best sellers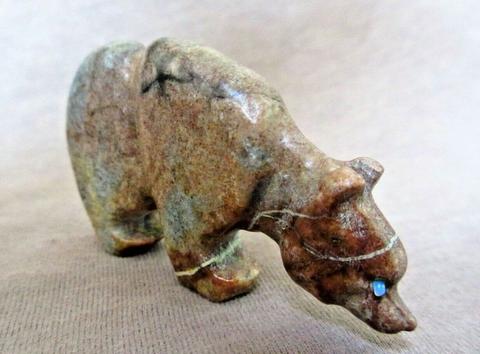 NATIVE AMERICAN

CARVINGS AND FETISHES

This collection features Native American one-of-a-kind carvings and fetishes from amazing carvers. Each carving or fetish is hand carved and unique.

shop now
NATIVE AMERICAN

JEWELRY

This collection features handmade beautiful Native American Jewelry. Find a beautiful pendant, necklace, ring, earrings, bracelet, or other original piece to compliment your collection.

shop now
about us
Check the site often as new pieces are added regularly! Wait until you see all the new inventory from our recent Pueblo/Reservation trip!

Enjoy a unique experience and own an authentic piece of Southwest Native American artwork. Whether you are interested in an exquisite piece of jewelry, hand woven rug, unique kachina, museum quality carving or more, we offer the best prices. All our purchases are made directly with the artist from our qualified buyers. You will be pleased with your one of a kind item.

"Simple and amazing piece!! Very special!! Fantastic customer service. Excellent transactions and items!! My go to site for everything Native American"

"Exactly as described, super fast turn around - highly recommend"

"Excellent workmanship and at such a reasonable price"

"Owners fantastic to work with. They have even worked with artists to create a specific tailored carving and painting. You all are the best!
read more